Our Commitment to You
Prestons are proud to showcase exceptional jewellery collections and a comprehensive selection of pre-owned watches, each of which are overseen by our skilled craftsmen and our expert watchmakers. These collections are the most important testimony to our unparalleled passion and the exceptional standards we uphold.
The Prestons Promise
A legacy stretching over 150 years affords us a privileged understanding of how to craft the most personal of moments, sentiments and feelings into exquisite symbols that will endure a lifetime. Our dedication to craftsmanship has for many years been the driving force behind our reputation for impeccable service. Today, each our showrooms continue this journey as without you, we couldn't be us.
"The greatest part of our role is celebrating our clients. We are here to celebrate your moments, your achievements and ultimately, to celebrate you. The Prestons Promise protects the pieces of jewellery which symbolise these celebrations and ensures the experience of wearing them remains as special as the day you chose them."

Lauren Christina Cook, General Manager – Prestons
Your Jewellery Warranty
Our showrooms understand the importance of your jewellery, each piece is a symbol or token of your individuality and the sum of your experiences and therefore is often irreplaceable. There is no one specific reason that will explain quite why you fell in love with one diamond or precious stone more than another so we want to ensure we protect the jewellery pieces you love so much.
Our personalised warranty means that you are covered for design, manufacturing and craftsmanship issues for a period of up to twelve months following purchase. Our jewellery is the most important statement to our decades of experience and so we hope that this personalised warranty is simply for your peace-of-mind.
The conditions or issues that would not be covered under this warranty include situations such as accidental damage but we, of course, understand that accidents happen. If something should go wrong or if you have a concern, rest assured, our showrooms are always here for advice, guidance and to ensure the repair of your most loved possessions, although this would not be covered under your warranty.
Discover Our Jewellery Collections
"An accident resulting in the damage of your jewellery can be completely heartbreaking. An engagement ring, a wedding ring or a special gift, each carries such sentimental value and our team understand this value. The most important thing to remember is to not worry – we are here to support you through the repair process, from a thorough explanation of the work required to the estimate of cost, we are here for you."

Katie Carter, Aftersales Service – Prestons Guildford
Jewellery Repair
Fine craftsmanship is a tradition that is still honoured at Prestons with in-house jewellers who can repair both modern and antique jewellery using time-honoured skills alongside state-of-the-art technology. Each restoration, remodel or repair is completely unique and combines our knowledge and creativity with our meticulous attention to detail to ensure your jewellery designs are returned to you as beautiful as the day you chose them.
Our showrooms also understand the sentimental value of your jewellery designs and therefore also offer a complimentary clean and check service. Throughout this process, we will discuss any concerns you may have and examine the jewellery carefully, including the safety and security of any diamonds or precious gemstones.
At Prestons, we offer an array of jewellery repair services ranging from claw re-tipping to repairing bracelet clasps, and from re-rhodium plating to sourcing and colour matching replacement gemstones, each of which utilises the decades of skill we have acquired.
From initial discussion through to the estimate of cost for your repair, restoration or remodel, a member of our team is always there to answer any questions you may have.
Learn More About Jewellery Repair
P36: Our Pre-Owned Warranty
Each wristwatch shown in our pre-owned collection has been serviced, refurbished and authenticated by an accredited Rolex watchmaker, where required.
Each of our pre-owned watches is warranted by us for a period of thirty-six months, or three years, from date of purchase. This warranty ensures the functionality and timekeeping of your chosen wristwatch to a level appropriate to its age.
If you have a concern regarding your watch that is not covered under this warranty, such as an aesthetic issue or an issue caused by accidental damage, we would still always encourage you to contact us. In either instance, your wristwatch can be taken to any of four showrooms where a member of our experienced team will be able to advise you on the work required for your wristwatch.
Discover Our Pre-Owned Watch Collection
Inside Prestons
From detailed interviews with our dedicated watch specialists, to advice on choosing the perfect diamond engagement ring, our features page includes a selection of articles and guides to begin your journey with Prestons.
Keep Exploring
At Prestons we pride ourselves on the overall experience we hope you enjoy when you visit one of our showrooms, whether that be for a special gift, a treat to yourself or someone you love or to utilise one of the specialist services we provide.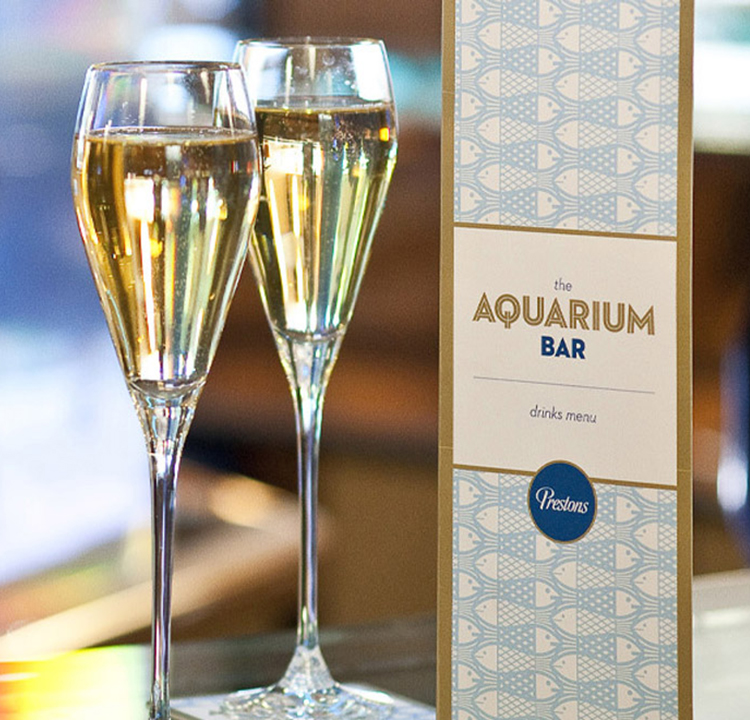 Contact Us
When you contact our showrooms, whether that be through our website, by email or telephone, your journey with Prestons begins.
Contact Us
Our Showrooms
150 Years of Exceptional Service & Value