Protecting Your Precious Moments
Since the very beginning, our dedication to craftsmanship has been the driving force behind our reputation for impeccable service. At Prestons, we are incredibly proud to create exquisite jewellery designs, each piece crafted with care, love, and attention to detail. Each piece of jewellery from Prestons deserves a lifetime of love and therefore our showrooms are always there for advice, guidance, or a complimentary cleaning.
Your Precious Setting
The art of craftsmanship is one of the many reasons our clients choose us. The setting of a gemstone is not only responsible for the design of your jewellery but also its safety and security.
If you wear your jewellery daily or regularly, it is essential that you examine it from time to time ensure each of the precious stones your jewellery holds is secure. In each instance, this examination can be done by simply gliding your finger along the top of your setting or claws. If you feel a sharp claw or perhaps the movement of one of your gemstones, this could be a sign that you may require further care from a member of our team. This sharpness or movement could signify that a stone is loose, cracked or damaged. For your own peace of mind, we would always recommend you have your jewellery inspected by our showrooms every three years.
The other consideration for your precious metal is its lustre. This point is particularly relevant for white gold which is plated or coated in a bright-white silvery material called rhodium. This plating can, over a number of years, wear away, especially if it comes into contact with harsh chemicals or significant wear. In most cases, the need to reapply this coating is only necessary with jewellery pieces such as engagement, wedding or eternity rings as your hands often take considerably more wear day-to-day.
Learn More About Jewellery Repair
"At Prestons we take the time to explain your chosen jewellery piece to you, taking no shortcuts to explore and describe the care requirements needed to keep the piece as special as the moment you chose it. The team and I are here to offer advice and guidance and will, of course, always be delighted to clean and care for your cherished items in the showroom."

Chris Grieve, Sales Consultant – Prestons Guildford
Diamond Jewellery
In most instances diamond jewellery, such as your engagement ring or diamond earrings, will be cleaned using our ultra-sonic machines, cleansing away the build-up of products such as hand-lotion or perfume. An ultra-sonic uses a combination of high-frequency and high-intensity sound waves to agitate temperature controlled liquid and therefore effectively removes the build-up of everyday substances from the most intricate of settings.
This comprehensive cleaning also offers us the opportunity to ensure the safety and security of your diamond or precious stones, as explored in our previous section.
If your diamond jewellery requires further attention or a more in-depth cleaning it may be that we ask our in-house jeweller to review the piece. Following this examination and on the advice of our jeweller, we may suggest that your jewellery is polished as well as cleaned to restore its lustre and original beauty.
Enquire About Jewellery Cleaning
Coloured or Precious Gemstones
Our jewellery designers design and craft each of our fine jewellery collections utilising the decades of experience we have sourcing vibrant coloured gemstones from across the world. The care, love, and attention that goes into this process must be mirrored by the wearer, especially with softer stones such as emeralds, tourmalines and aquamarines.
There is a small selection of precious gemstones which can be extremely sensitive, this is due to their delicate and soft nature, and in some instances, this means that they are easily abraded as many jewellery cleaning solutions are in fact too harsh.
There are often no words that can quite explain the difference between one precious gemstone and another so we want to ensure we protect the colour you chose. For this reason, we would recommend to each of our clients visiting us to have your jewellery items cleaned and checked.
Enquire About Jewellery Cleaning
Jewellery Repair
Fine craftsmanship is a tradition that is still honoured at Prestons, with in-house jewellers who can repair both modern and antique jewellery using time-honoured skills alongside state-of-the-art technology. Each restoration, remodel or repair is completely unique and combines our knowledge and our creativity with our meticulous attention to detail to ensure your jewellery designs are returned to you as beautiful as the day you chose them.
Our showrooms also understand the sentimental value of your jewellery designs and therefore also offer a complimentary clean and check service. Throughout this process, we will discuss any concerns you may have, examine the jewellery carefully including the safety and security of any diamonds or precious gemstones.
At Prestons, we offer an array of jewellery repair services ranging from claw re-tipping to repairing bracelet clasps, and from re-rhodium plating to sourcing and colour matching replacement gemstones, each of which utilises the decades of skill we have acquired.
From initial discussion through to the estimate of cost for your repair, restoration or remodel, a member of our team is always there to answer any questions you may have.
Learn More About Jewellery Repair
The Prestons Promise
Our showrooms understand the importance of your jewellery. Each piece is a symbol or token of your individuality and the sum of your experiences and therefore is often irreplaceable. There is no one specific reason that will explain quite why you fell in love with one diamond or precious stone more than another so we want to ensure we protect the jewellery pieces you love so much.
Our personalised warranty means that you are covered for design, manufacturing and craftsmanship issues for a period of up to twelve months following purchase. Our jewellery is the most important statement of our decades of experience and so we hope that this personalised warranty is simply for your own peace-of-mind.
The conditions or issues that would not be covered under this warranty include situations such as accidental damage but we, of course, understand that accidents happen. If something should go wrong or if you have a concern, rest assured, our showrooms are always here for advice, guidance and to ensure the repair of your most loved possessions, although this would not be covered under your warranty.
Learn More About The Prestons Promise
Inside Prestons
From detailed interviews with our dedicated watch specialists, to advice on choosing the perfect diamond engagement ring, our features page includes a selection of articles and guides to begin your journey with Prestons.
Keep Exploring
Our showrooms all offer incomparable levels of service throughout your entire journey with us. This journey could include our fine jewellery collections, our comprehensive selection of pre-owned watches or our expert services.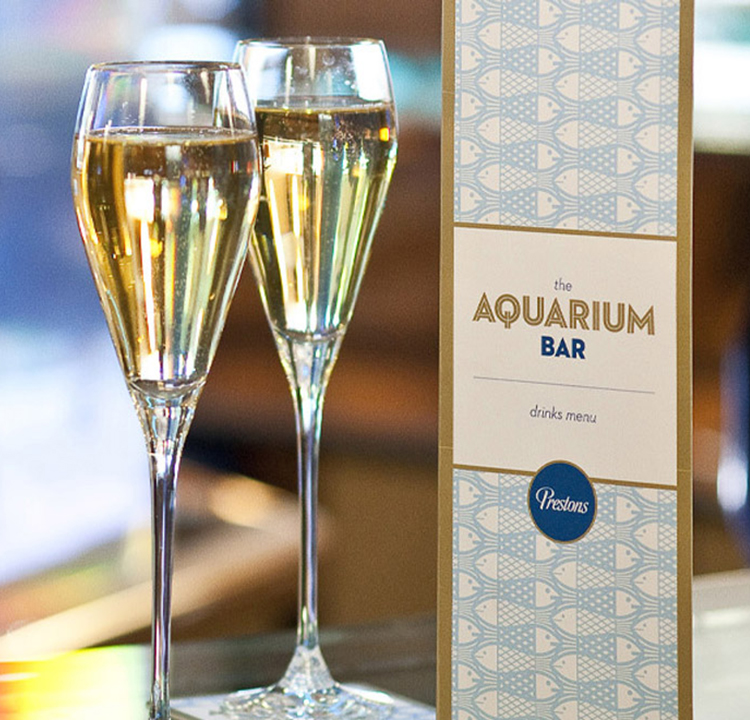 Contact Us
From the moment you contact our showrooms, whether that be through our website, by email or telephone, your personalised journey with Prestons begins.
Contact Us
Our Showrooms
150 Years of Exceptional Service & Value